Elites Seek Common Development in Fashion Industry,Guangzhou Global Fashion Town Plays the Leading Role
Release time:2017-11-21  Label:Guangzhou Fashion Week,Guangzhou Global Fashion Town
The fashion industry seminar was successfully held on November 14, 2017. It was co-launched by Li Jihai who is the executive chairman of Guangzhou Fashion Week organizing committee and Pan Jie who is the presidium's chairman of Global Original Design Alliance, and was participated by several international masters and media friends gathering in Guangzhou. At the seminar, aiming at several important plans regarding fashion industry development which were put forward by Guangzhou Fashion Week, seven guests and the media made an in-depth communication face to face, which enabling the following industry development vision to have a clearer implement plan.
This seminar gained the strong support from Antonio Saponaro who is the vice-chairman of Italian Fashion Trade Union, Peter Levy who is the vice-chairman and director of New York Fashion Week organizing committee, famous French designer Francis DE Lenclos, Maggie Norris who is the star designer of New York Fashion Week and Tian Jing who is the chairman of the American International Fashion Elite Federation, and so on.They put forward much practical experience and many suggestions to in terms of the development of Guangzhou fashion industry.
Li Jihai, the executive chairman of Guangzhou Fashion Week committee, said that guests from 28 countries including over 110 designers were invited to attend the Guangzhou Fashion Week. This event was strongly supported by Guangzhou municipal committee, municipal government and the provincial committee. In the future,Guangzhou will become a global and regular launch spot for fashion. Guangzhou Fashion Week is a presentation window, while Guangzhou Global Fashion Town is a platform for global fashion brands to exchange and transact in Guangzhou. Guangzhou Global Fashion Town is located in core area of Guangzhou Baiyun Airport, and it is just 3 minutes drive from Terminal 2. Since the project gains strong support from Guangzhou Airport Committee, the fashion town's area will extend from the original 80 hectares to 133 hectares. It amounts to build a global fashion city again, and every daily life pattern will be presented in the town. It will become a platform enabling global brands to land and to develop in China, and then to extend their development to the world. The fashion town aims to be basically built in three years and completely finished within 5 years. At that time, the town will welcome fashion brands from all over the world to complete a series of operations including design, R&D,production,etc. in the huge Chinese market. It will enable global fashion industries to develop, integrate and coexist in the platform, then achieving the goal of innovating and winning together.
The presidium's chairman of Global Original Design Alliance, Pan Jie believed that Guangzhou Global Fashion Town set up an international communication and transaction platform for Chinese and international fashion industry, making China become the first platform for global fashion trading. She said that it would help to keep taxes within China, and to form new growth pole for Guangzhou and China's GDP. Guangzhou Fashion Week is the starting point and window of the world. To help the fashion industry realize overall upgrade and truly internationalization, we will need to develop more international fashion resources such as cooperating with Paris, Milan, London and New York Fashion Weeks to establish "China Theme Day" during the big four fashion weeks. On another level, we should promote the fashion essence with Chinese elements all over the world such as combining the clothing culture of 56 Chinese nationalities. As a fashion symbol with Chinese characteristics, national costume culture should go aboard then come into the international vision. It should be turned into a kind of cultural element of fashion trends. We really hope to share cooperation with global countries in terms of talents, resources, activities, and original designs that we can communicate and exchange, and supply each other's needs. We hope to promote the integration development of global fashion industry.
All the masters and guests also made comments and suggestions on the development of Guangzhou Fashion Week, Guangzhou Global Fashion Town and even the Chinese fashion industry, resulting in the collisions of various viewpoints on the scene. It describes a more realistic blueprint for the future of Guangzhou Fashion.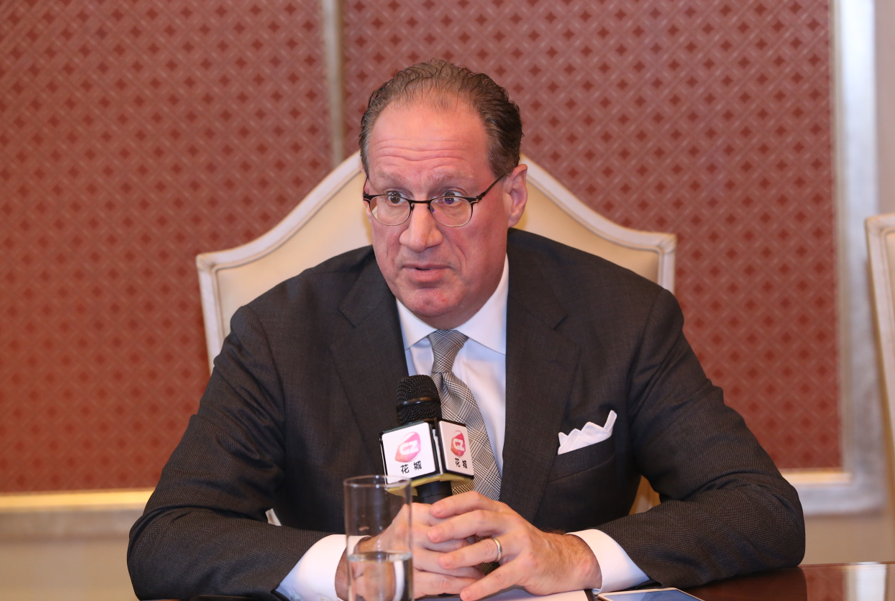 Peter Levy, the vice-chairman and director of New York Fashion Week committee, made a vivid metaphor that he likened the Fashion Week and Fashion Town to children or future stars. He thought that everyone should have patience to guide their development, and should have plans and objectives in order to reducing mistakes. In the selection and implementation of the project, we should have our own ideas and personalities.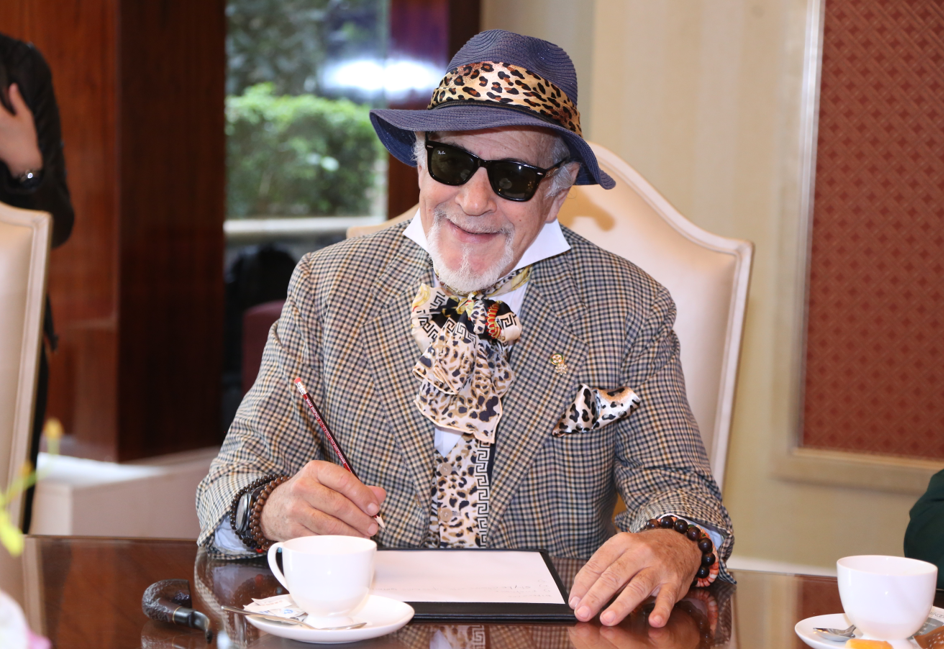 Antonio Saponaro, the vice-chairman of Italian Fashion Trade Union, was very happy to participate in the Guangzhou fashion tour. He believed that if China would like to have a better development in fashion industry, it should cultivate creativity and gain discourse power by presenting personalized products with high quality. He regarded the building of Fashion Town as a meaningful thing with future trends, however, we should build it step by step in a systematic way since it is a long-term project. In the future, we hope that the first impression Guangzhou left on foreign designers is its identity as an art design center instead of a processing center.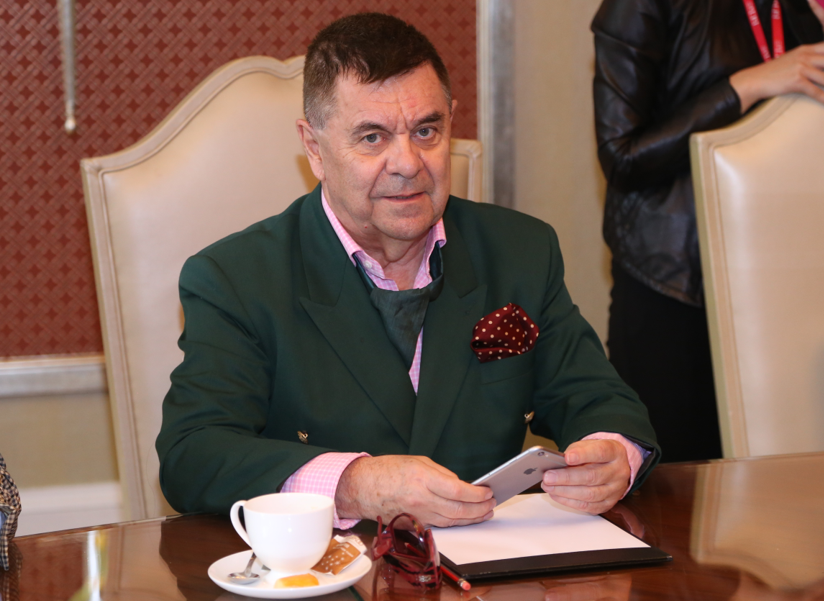 Famous French designer and artist Francis De Lenclos expressed his own views from a boarder area. He showed that fashion is an important part of promoting art, and they are actually inseparable and can make people feel happy and pleasant. Guangzhou has become internationalized increasingly, and the idea of building Fashion Town is great since it represents Guangzhou's dream in fashion field. Francis believed that the Fashion Town would be a great success in the future, and was optimistic about the future of Guangzhou fashion industry. In addition, he thought that Guangzhou Fashion Week can learn from the big four fashion weeks and develop by detecting its own features.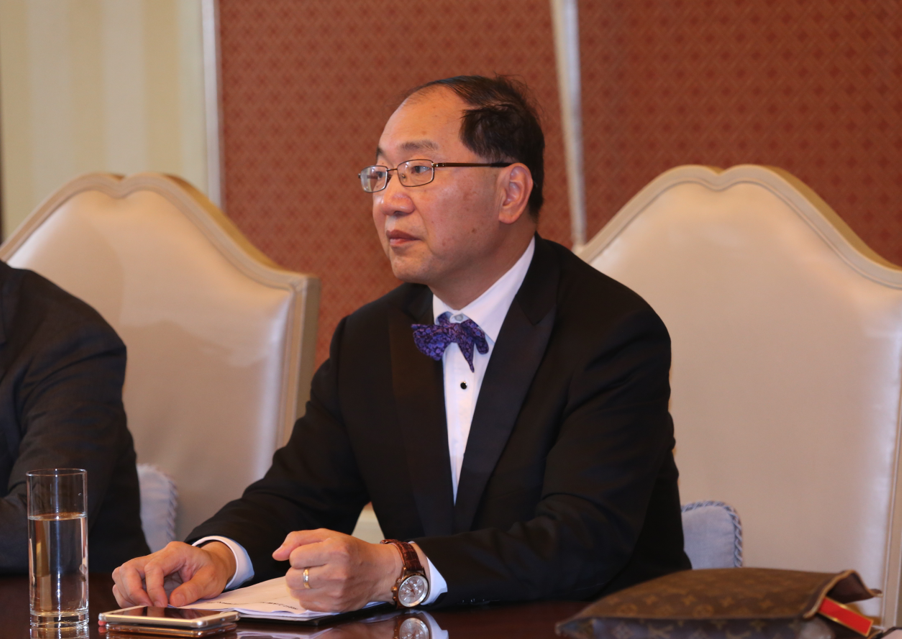 As the important representative of American International Fashion Elite Federation, Chairman Tian Jing strongly agreed with what the guests spoke and thought that fashion had no borders and limitations. And it is people's pursue for something better. He could feel the inclusiveness of Guangzhou's fashion industry, and hoped to gather more fashion elites together by the efforts of himself and organizations. He also hoped the global fashion elites who want to develop themselves in China can find their own values here.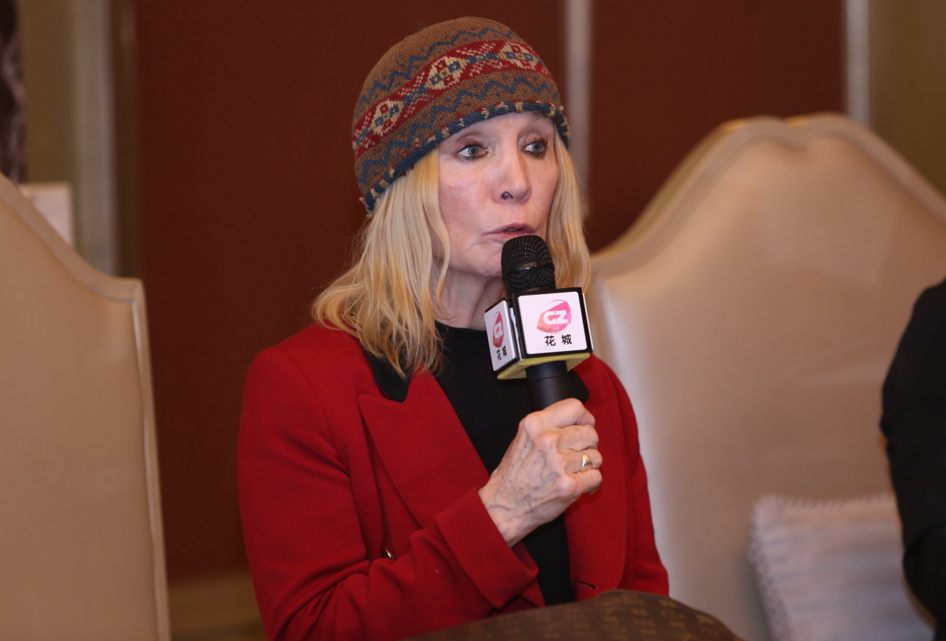 As the main role in the opening ceremony of Guangzhou Fashion Week, Maggie Norris, who is the star designer of New York fashion week, also talked about her ideas. She said that Guangzhou is a beautiful city, and the fashion week possessing international character provided a good platform for people from all walks of life to communicate with each other. She could see that China attached great importance to the fashion industry which has already been in a constant adjustment and development. It integrated resources of designers and provided a growing exchange platform for global designers. Maggie Norris also said that the Fashion Week gave her a wonderful overall experience, and she hoped to see it became better and better.
After Guangzhou Fashion Week, we sincerely hope to see there will be more new changes in fashion industry, and hope the central stage connecting international fashion, or the representative IP assisting Guangzhou to become an international fashion capital can be completed at an early date.