Pan Jie, chairman of China Cre-Harmony Group, was invited to celebrate the 47th National Day Anniversary of the Sultanate of Oman.
Release time:2017-11-24  Label:Oman,47th National Day
On the evening of November 22nd, under the kind invitation of Abdullah·Saldi who is Oman's ambassador to China, chairman Pan Jie and her team attended the reception dinner of 47th National Day Anniversary of the Sultanate of Oman at Four Seasons Hotel in Beijing.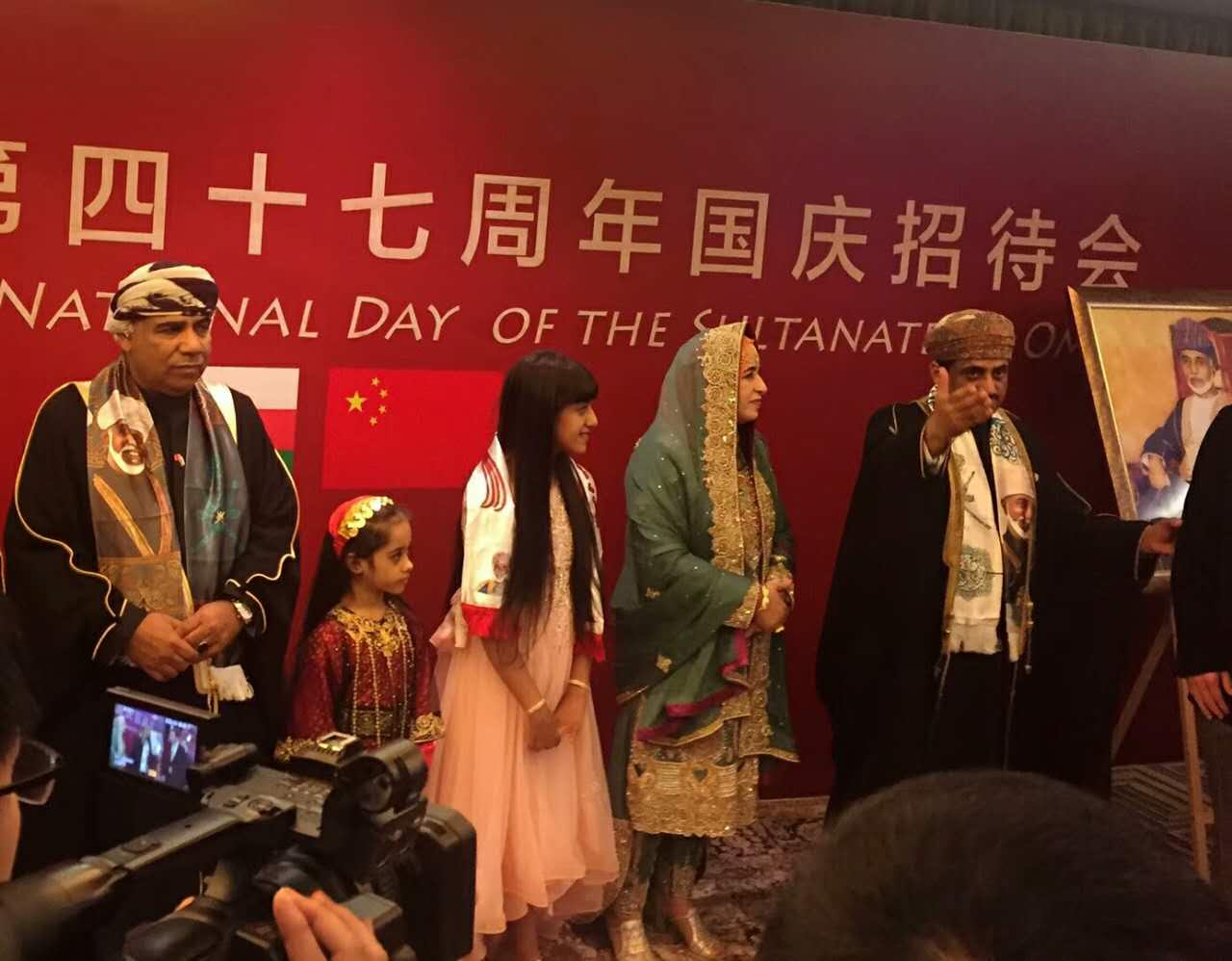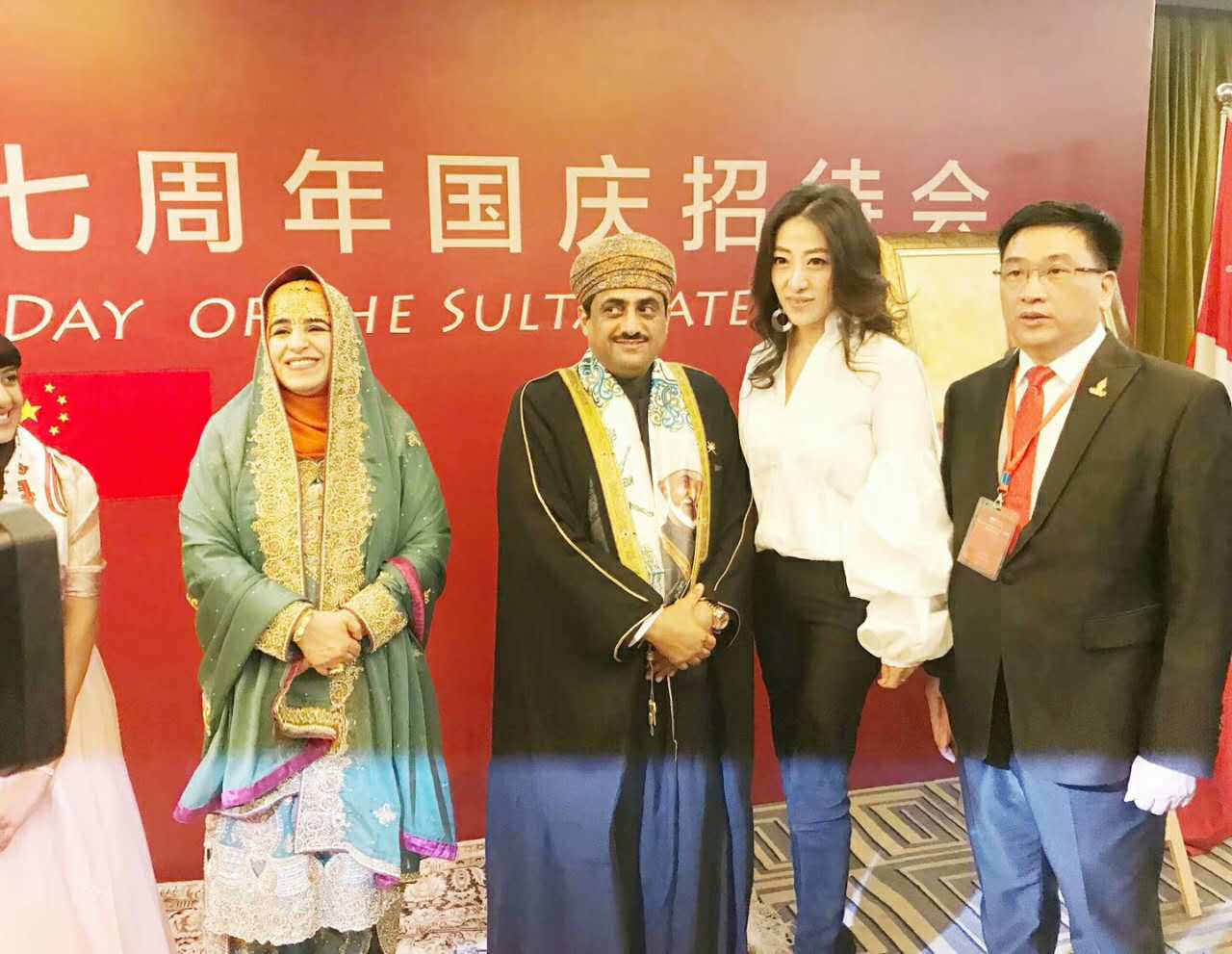 That evening, more than 500 people attended the grand feast, including dozens of ambassadors and their wives from 22 countries of the Arab League and other countries, senior officials from China's ministries of commerce and foreign affairs, business elites from all walks of life, etc.
The dinner party was full of distinguished guests toasting each other, and the wonderful performances combining Chinese and Omani characteristics continued to be presented, which successfully making people would like to appreciate more.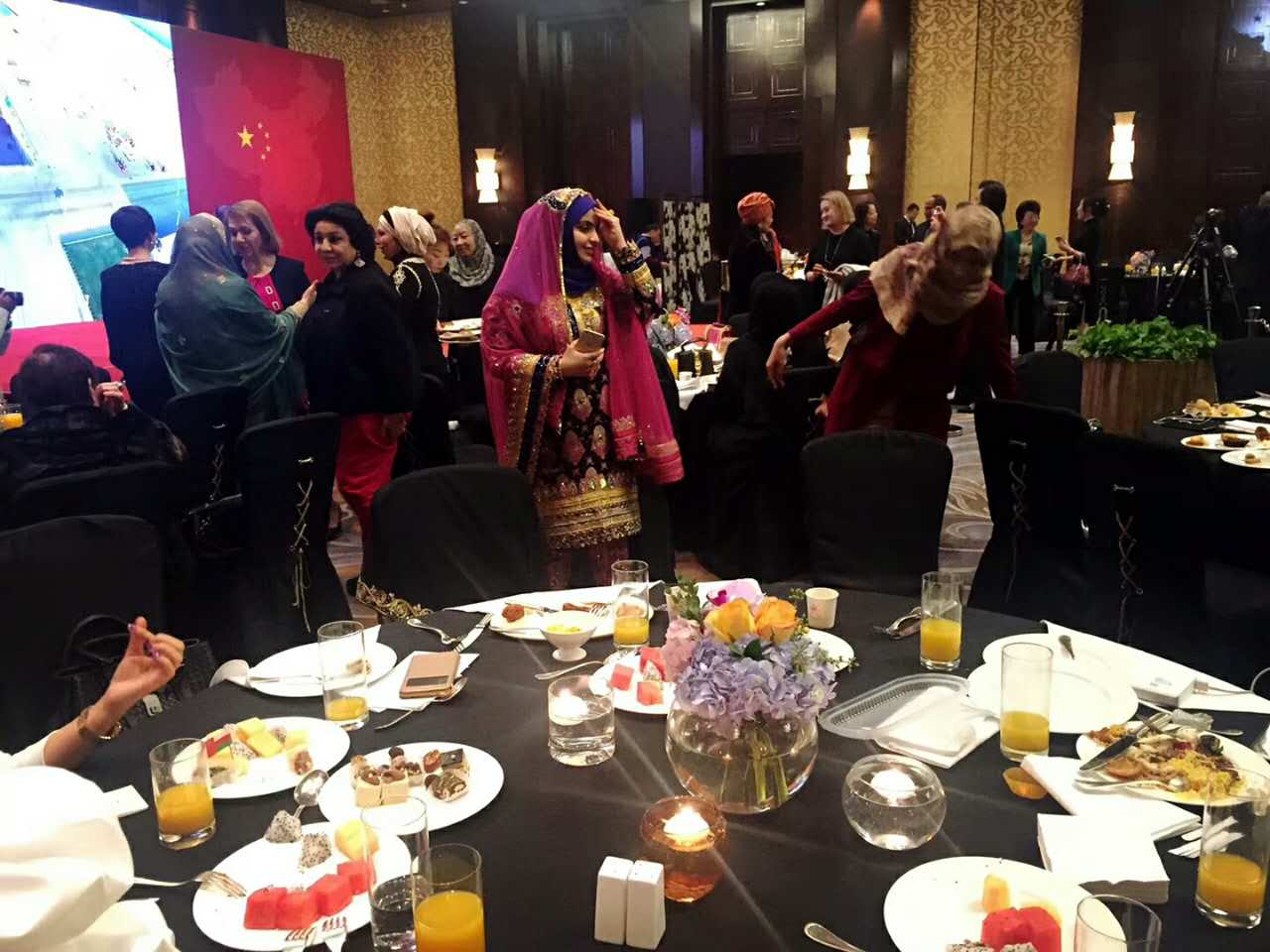 Especially when the Chinese cheongsams which can show off women's graceful figure and the Omani robes in bright colors were presented at the same time on the fashion show, we can see that the Chinese beauty and Oman beauty coexisted and set each other off radiantly. It was as harmonious and wonderful as the relationship between China and Oman.
In fact, China and Oman have a solid historical foundation in both political and economic exchanges. Meanwhile, Oman is one of the important countries along the silk road and one of the first countries which announced to join AIIB(Asian Infrastructure Investment Bank). Oman supported the Belt and Road initiative by setting a good example.
In the first half of last year, the trade volume between China and Oman reached $6.4 billion. China is the largest trading partner and the largest oil importer of Oman while Oman is the fourth largest trading partner of China in West Asia and North Africa. The cooperation between China and Oman remains immense potential, and we believe it will develop to a new level under the initiative of the Belt and Road.
China and Oman are friendly countries, and Chairman Pan Jie and Oman ambassador to China are also close friends. After the wonderful performance, Chairman Pan Jie received a carefully-prepared surprise from Oman ambassador----he awarded the Certificate of Honor to her and expressed his appreciation to China Cre-Harmony Group for its support and contribution to the successful holding of reception dinner.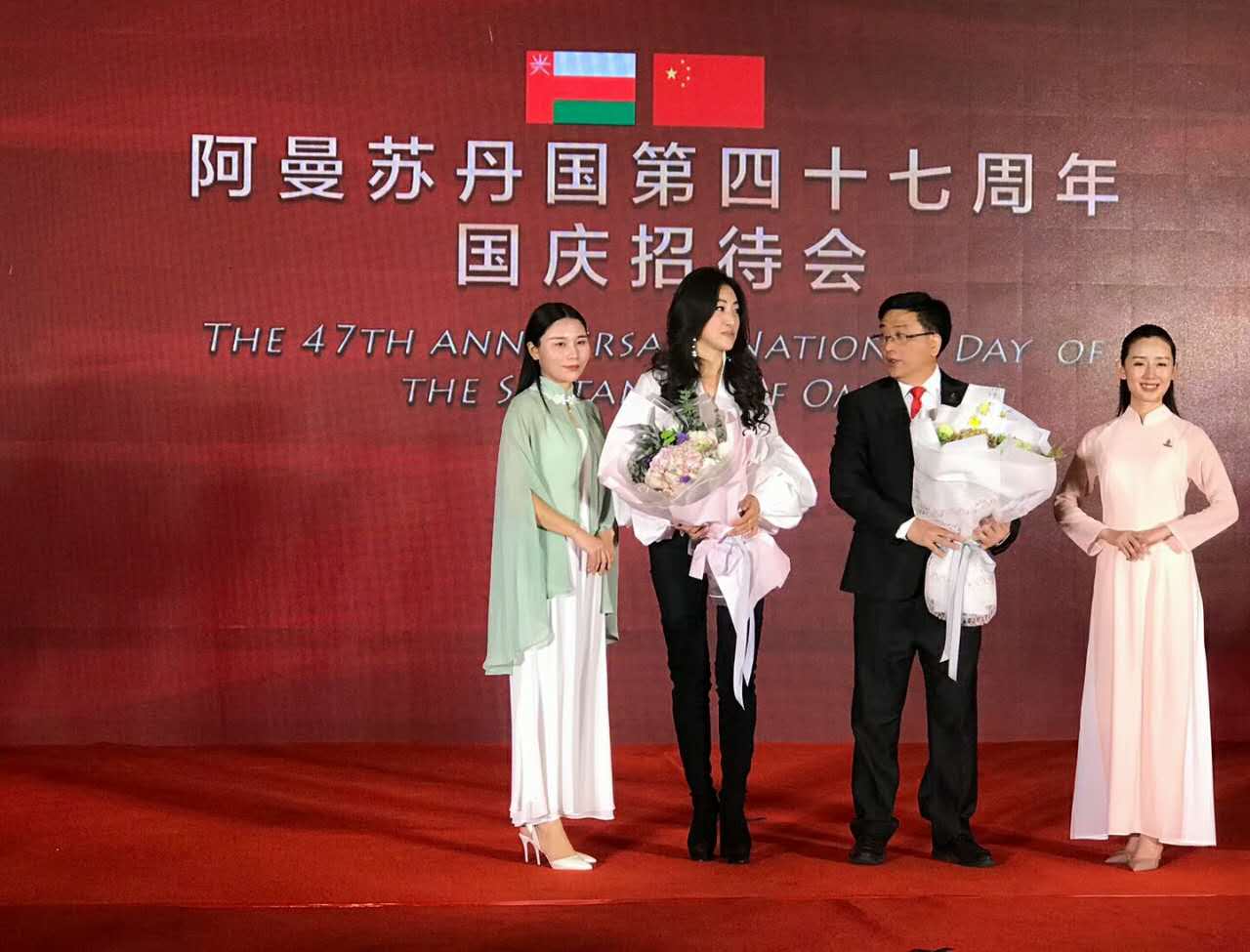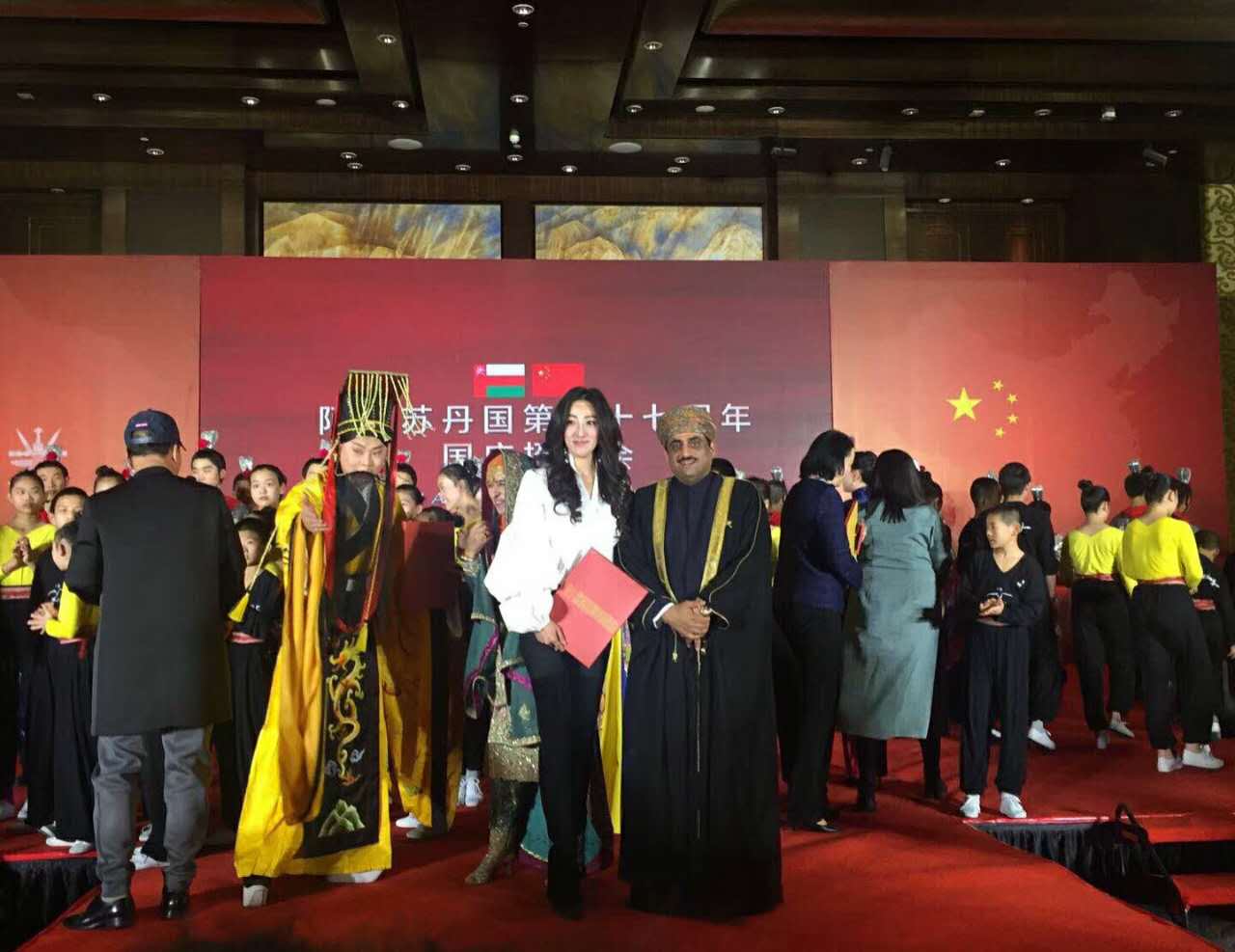 Ambassador Abdullah·Saldi also mentioned that the direct flights from GuangZhou to Oman were opened last year. Chairman Pan Jie would be warmly welcome to visit Oman, which is the only country of Arabian Peninsula to have beaches, mountains and deserts, to experience a distinctive Middle East flavor.